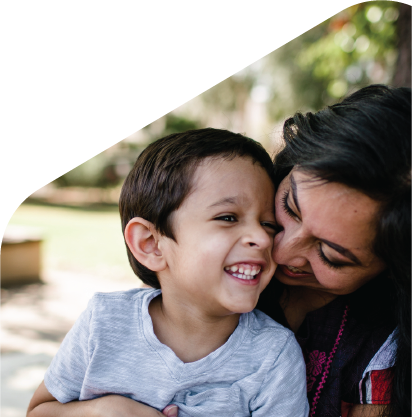 TVCC has been offering behavioural services in Southwestern Ontario for over 20 years. TVCC staff are passionate about helping children and youth be at their best.
As a result of changes to the provincial funding model for Autism Services effective April 1, 2019, TVCC now offers a range of Fee for Service options. Parents and caregivers can use their Ontario Autism Program (OAP) Childhood Budget or Interim One-Time Funding to pay for services which meet their needs. Please refer to the Ministry of Children, Community and Social Services website for more information.
Who we serve:
Children and youth with Autism Spectrum Disorder (ASD) and their families and caregivers who live in Ontario and are eligible for registration with the Ontario Autism Program.
NEW *** ABS Foundational Family Services *** NEW
Foundational Family Services (FFS), funded by the Ontario Government, consist of a broad range of evidence-based/evidence-informed services that strengthen a family's capacity to support their child's learning and developmental needs.
All Foundational Family Services are provided free of charge to families of children/youth registered with the OAP.
Fee for Service
Depending on your needs, and goals, we will develop a plan with you, which includes the types of supports that are most helpful.
Where:
Most services are available at our TVCC locations and in communities across Southwestern Ontario. Our offices are located in: Chatham, London, Owen Sound, Sarnia, St. Thomas, Stratford, and Windsor.
If you are unable to travel to a TVCC location or if it is clinically recommended, we will work with you to find a suitable community-based setting. Travel is charged at $60 per hour.
* TVCC provides services in partnership with
John McGivney Children's Centre in Essex County.
When:
Most services are available between:
8:00 AM to 8:00 PM Monday through Thursday
8:00 AM to 5:00 PM Friday
Qualified Service Providers
All staff at Thames Valley Children's Centre working directly with your child/youth are highly-trained to meet a rigorous provincial standard and participate in ongoing skill development.
Occupational Therapists are regulated health professionals registered with the College of Occupational Therapists of Ontario
Speech-Language Pathologists are regulated health professionals registered with the College of Audiologists and Speech Language Pathologists of Ontario
Behaviour Clinicians are Board Certified Behavior Analysts® (BCBA®) overseen
Most Instructor Therapists, at minimum, have an Autism and Behavioural Sciences Graduate Certificate
Access to Service
Call 1.866.590.8822 then press 1 to talk to an intake coordinator or email abs [at] tvcc.on.ca.
Can't get a hold of us? Questions? Email us at abs [at] tvcc.on.ca
What to Expect
We offer FREE "Getting Started in Autism & Behavioural Services" meetings.
Call us to chat with TVCC staff to see which services will meet your needs. Meetings are typically 30 minutes in length.
Resources
For links and handouts, see our Autism & Behavioural Services Resources.
Subscribe
Sign up to receive the Autism & Behavioural Services e-newsletter using our Subscribe button.
County:
Chatham-Kent
Elgin-Middlesex-Oxford
Essex
Grey-Bruce
Huron-Perth
Lambton
All Counties