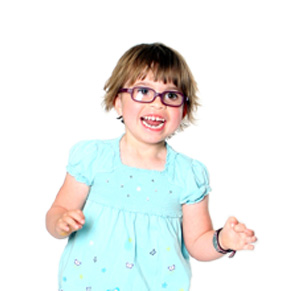 Norah was diagnosed with global developmental delays shortly after her first birthday. As an early childhood educator, Norah's mom was no stranger to children with special needs. However, finding herself the parent of a child with global developmental delays was an entirely new experience. Fortunately, the therapists at TVCC were there to help with a support system.
Norah regularly sees an occupational therapist, physiotherapist and speech-language pathologist. TVCC also provides peace of mind for Norah's family.
"The best part about TVCC is having an awesome team around us… They take such great passion in what they do because they honestly do enjoy what they do!"

Norah's Mom, Karen
Today, Norah communicates using sign language and with her bubbly personality and great smile, she is sure to melt your heart.