When you meet Jordyn, she can be rather shy and quiet. Unless of course you ask her about sports. Then she gets this twinkle in her eye and a wide smile spreads across her face as she hurries to tell you about her favourites.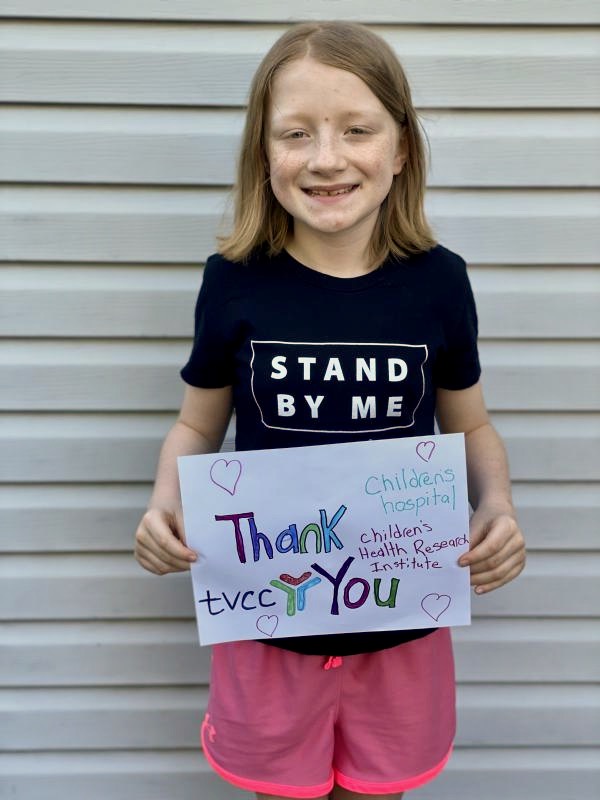 Hockey, baseball, soccer and dance are at the top of her list – she adores participating in them all. But there was a point in her young life when her family didn't think she would be able to walk, let alone run, skate or twirl.
Jordyn was referred to TVCC's Splinting and Casting Program. The team at TVCC determined the three-year-old's heel cords were too tight and needed to be loosened for her to walk. After multiple sets of casts and splints over two months, Jordyn took her very first steps.
"I was so happy walking around," Jordyn recalls. "Now the next thing I wanted to learn was to run, but my legs weren't strong enough yet."
Jordyn continued using the Splinting and Casting Program and also learned important stretches and exercises from the staff at TVCC. She was finally able to play sports for the first time a year later. She loved it! Now seven, she practices her heart out to excel on the ice, the field and the dance floor.
She is a determined little girl but most importantly she is happy and confident.
"I can do anything," she says. "I know that I will rise to any challenge that I am faced with and fulfill my hopes and dreams."