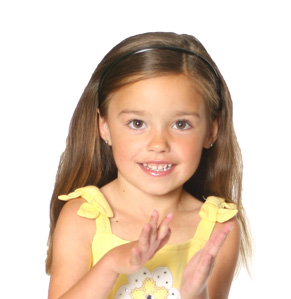 "TVCC and Children's Hospital bring hope for her future and hope that she will be as fully-functioning as she can possibly be and we are so thankful for that."
Grace's Mom, Nicole
Grace was diagnosed with cerebral palsy at only 9 months old… the news was shocking for her family. Thanks to an early diagnosis, Grace continues to receive treatment from the therapists at Thames Valley Children's Centre (TVCC).
Grace sees Dr. "Awesome" Carey on a regular basis as part of a study taking place at TVCC . This brave girl receives Botox injections that help keep her muscles loose, so her hamstrings can relax and her hand can stay open. Otherwise, Grace would be extremely tight and sore.
Today, Grace uses her walker, an ankle brace and a hand splint to give her the independence she needs to move beyond disability! Grace has shown her family and friends time and time again that her condition doesn't hold her back and no challenge is too great for this ambitious little girl as she keeps up with her twin brother!