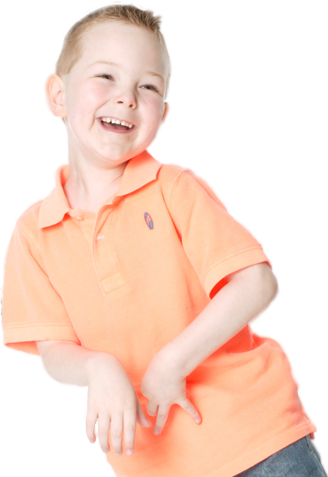 Felix's parents were prepared to hear a diagnosis of Autism when they attended an assessment appointment at Thames Valley Children's Centre (TVCC). What they never expected was how their lives would change drastically, not just because of Autism but because of cancer.
During the assessment, the doctor noticed something unusual about three-year-old Felix's abdomen and referred him for ultra-sound testing at Children's Hospital, London Health Sciences Centre.
In just over a week, Felix was officially diagnosed with both Autism and a large Stage 4 Wilms Tumour. The rare form of kidney cancer had also spread to one of his lungs. He needed surgery quickly to remove the tumour.
"Over the course of a week, a family's worst nightmare became our reality.
Our child was diagnosed with cancer,"
says Felix's mom, Lindsay.
Following the surgery, Felix's oncology team made a plan to treat his cancer, which included special considerations for his Autism. For Felix to feel safe and secure, a routine was very important. Having the same nurses and "J" bed in the same location each visit made him feel more comfortable during the difficult treatments.  Even now that Felix's cancer is in remission, he is excited to visit the 'B Doctors' (which Felix named for the B zone of the hospital) who helped him through his cancer journey.
With cancer treatments behind him, Felix and his family concentrated on learning to live with Autism. The expertise and support from therapists in the Autism program at TVCC have helped the family set goals, and though it's been hard work, Felix is making great strides.
"Felix is funny and endearing. He is a very happy, energetic and loving boy, and he is always saying something that puts a smile on your face." says Lindsay. "We are so grateful for the teams at Children's Hospital and Thames Valley Children's Centre for everything they have done in our son's life."