The Client Advisory Council is a group of passionate individuals with a personal connection to TVCC and a strong desire to improve the services provided to clients and their families.
The CAC, made up of current/past parents/caregivers and former clients, meets monthly to enhance TVCC programs. Their insights and recommendations shape our offerings, meeting diverse community needs. Let's meet the CAC members and learn their motivations for giving back.
Amanda Wolfe
I became involved in CAC to help bring feedback to TVCC as a parent who uses their services and programs regularly. My daughter was referred to TVCC at just three months old after the discovery of the many complex symptoms she was facing, still undiagnosed. With her GDD and mixed tone, we knew that she would need the support of therapists to help her along the way, which includes SLP, OT, and PT. Since then we've worked with their seating clinic, have had a custom bath seat built, participated in their therapeutic recreational programs, a part of their specialty clinics, and most recently, participated in their workshops to get our daughter ready for school. As any parent turned caregiver, we want the best for our children and want to give them every opportunity to shine, we need to help guide TVCC in what we need to help achieve this. We are the ones who know our children and their needs best, so we need to be the voice that advocates for innovation and improvements to the services and programs at TVCC. 
Danielle VanBakel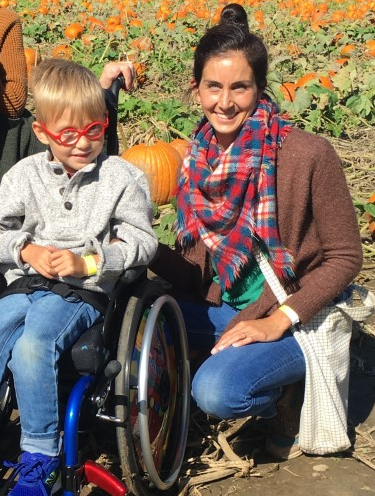 My connection to TVCC began five years ago when my son's services started at the centre. Immediately, we were welcomed in and supported by the wide variety of services and opportunities provided by TVCC. We have received ongoing support from OT, PT, SLP, the seating clinic, multiple specialty clinics, and Parent Mentors, and we have participated in activities run both at the centre and in the wider community. TVCC has been the cornerstone of our son's support and services, providing him with countless benefits and opportunities. Through receiving such wonderful support from TVCC, I was motivated to join the centre as a Parent Mentor to continue supporting the needs of children and families with disabilities. I joined the Client Advisory Council as co-chair to offer my perspective as both a client family and a staff member and to listen to others' perspectives. By hearing multiple voices and perspectives, we can continue to grow as an organization, meet the needs of our community, and provide outstanding quality care for those who need it most. 
Huma Khan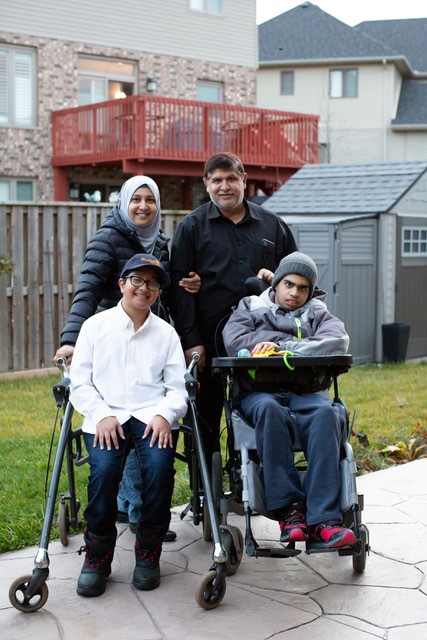 Jennifer Timmermans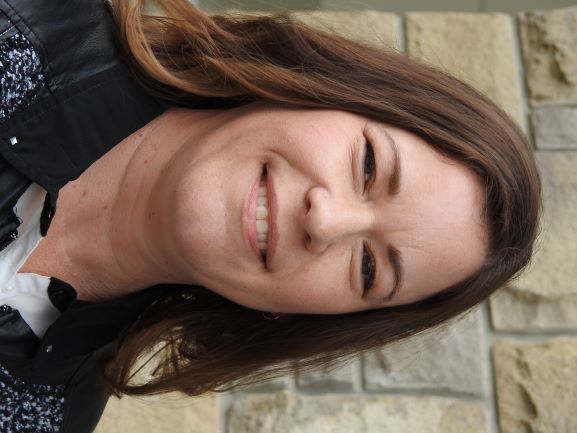 My connection to TVCC started with my oldest son who has a developmental disability called Fragile X Syndrome. I first became involved with the CAC shortly after using TVCC's Tyke Talk services in 2008. Then, in 2012, I was asked to be the Family Representative on the Board. TVCC has provided my family with endless hope and possibilities, and I am forever grateful for their support. Volunteering for TVCC is my way of giving back to the community and helping others. I find it fulfilling to know that I am making a positive impact and difference in someone's life, and it keeps my heart happy and my cup full.
Jill Bell 
I first became involved with the CAC when I was asked to co-chair the committee as a TVCC Parent Mentor. TVCC has been a significant part of my life due to my mother's employment at the organization for over 30 years. I started volunteering at TVCC in high school and was later hired for various positions, including lifeguarding in the pool. After a few years, my third child brought me back as a client family, and I eventually rejoined the staff in 2015. Over the years, I have used many TVCC programs, such as Specialty Clinics, Social Work, Parent Mentor, Recreation Therapy, Seating and Mobility, and many more. My motivation to give back to TVCC and the community comes from my belief that there is no other place like TVCC. As a client family and staff member, I want to ensure that clients have the best experience possible. I aim to learn from both the good and bad experiences and continuously work towards improving the organization.
Lindsay Burdis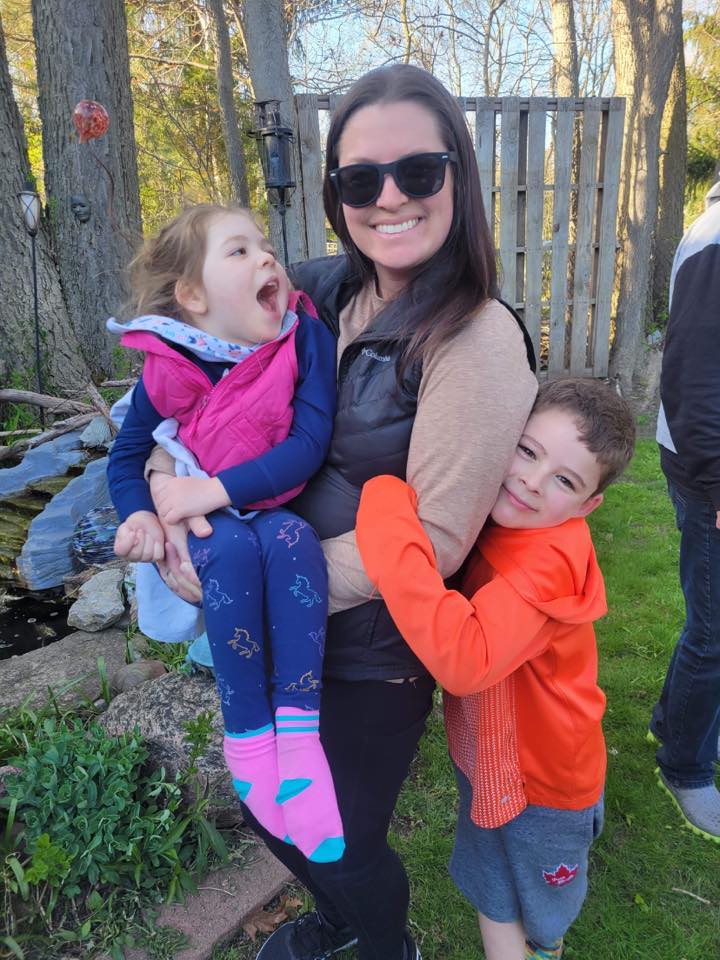 Hi, my name is Lindsay Burdis and my husband, Dan, and I are parents to Sebastian (9) and Blake (5). Blake, our daughter, is the connection to TVCC after our family was in a car accident in 2019. Blake has a traumatic brain injury that has caused several diagnoses, bringing us to TVCC for community support. Blake has been connected to many services at TVCC - first in early years and now in the school-age program: Occupational Therapy, Physiotherapy, Speech Therapy, Blind Low Vision, Therapeutic Recreation, Seating & Mobility, Splinting & Casting, Augmentative Communication, Parent Mentors, Kids on the Block and the Specialty Clinic PABICOP. 

My motivation to join the Client Advisory Council came after changes were made to the Blind Low Vision program, and I wanted a better understanding of the steps taken...but I also wanted to be able to give feedback on how the changes were made. The council has been a great way to stay connected to the centre after Blake started school because we no longer had regular weekly/biweekly appointments bringing us in. Our introduction to the world of special needs came right before COVID hit, and with a lot of programs and services, you don't find them unless you know exactly what you're looking for. Talking to other parents and staff with similar experiences has been a great way to answer questions and find resources.
 
Stephanie Clements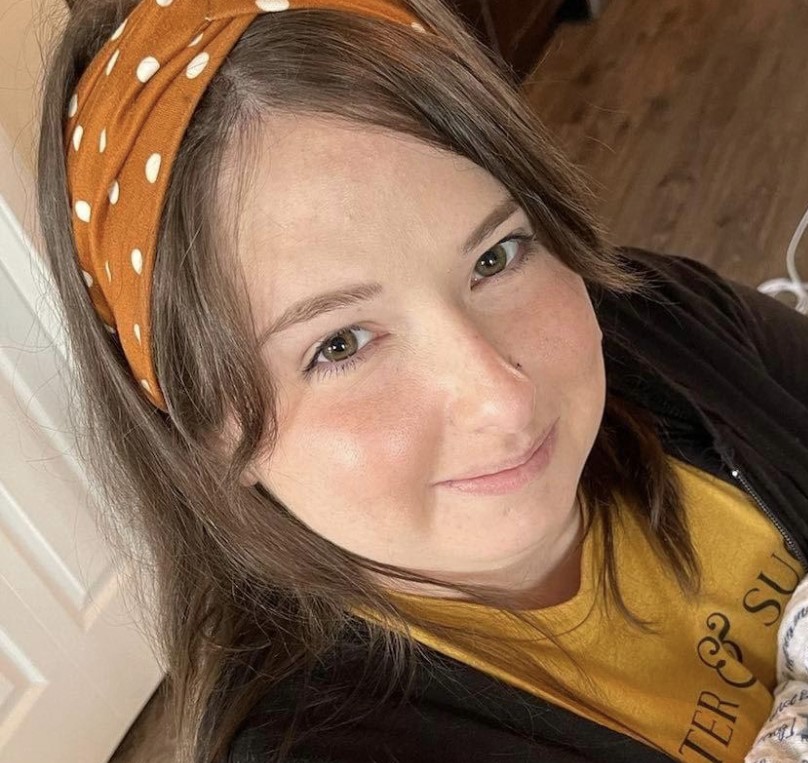 I became involved with the CAC because TVCC had a significant impact on my life. From birth until I turned 18, I received services from TVCC, and the staff provided me with the support and resources I needed to thrive. When I heard that the CAC was looking for new members, I saw it as an opportunity to give back and make a positive impact on the organization that played such an important role in my life. I have a strong connection to TVCC, and I have utilized various programs like Clinic, Splinting & Casting, Seating & Mobility, and even participated in wheelchair basketball. As someone who has benefited from the services and support provided by TVCC, I feel a sense of gratitude and responsibility to give back to the community. I believe that using my experiences to help others is a powerful way to make our communities stronger and more inclusive. I see the CAC as a way to improve the services offered at TVCC and ensure that current clients and families have the same meaningful experience that I did.
SueAnn Collins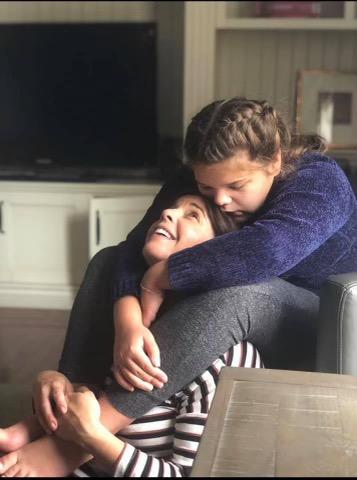 I am a mother of three, including two children with developmental disabilities who have received treatment and support from TVCC over the years. I graduated from McMaster University with a Bachelor's Degree in Social Work and Sociology and have worked in child and family services.  As a stay at home parent, I was actively involved in our local school community acting as Chair of the Parent Involvement Committee for a number of years.  I enjoy practicing yoga and have my certification to teach adult and children's yoga. Currently, I am a Parent Mentor at TVCC and serve on the Client Advisory Committee to represent the voice of clients, develop services that reflect the needs of children with disabilities and their families, and advocate for exceptional services.
Andrea Orsini