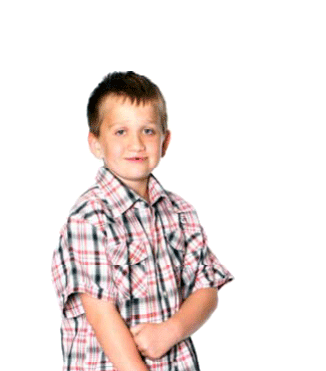 Zack's parents knew their child would be born with a cleft lip and palate. By the time that Zack came into the world, he had an "incredible" support team waiting for him. From his speech-language pathologists to his orthodontist, paediatric dentist and surgeons ; Thames Valley Children's Centre ensures that all of Zack's health care professionals are working together.
Zack has had four surgeries and will need to have another three or four to finalize the repair. This brave boy knows that his health care team at Children's Hospital and the therapists at TVCC will be with him every step of the way.
"If it wasn't for TVCC, I think we would be lost. Without them, we would not have the level of care that I think Zack and other children with special needs get at TVCC."

Zack's Mom, Laurie
Today, Zack is proud of his ability to help other kids, and is excited to be a positive role model. For this inspirational young man, anything is possible!