Who is it for?
This program is intended youth living with disabilities, ages 12 - 21 yrs old interested in being active and gaining experience in the pool.

What is it about?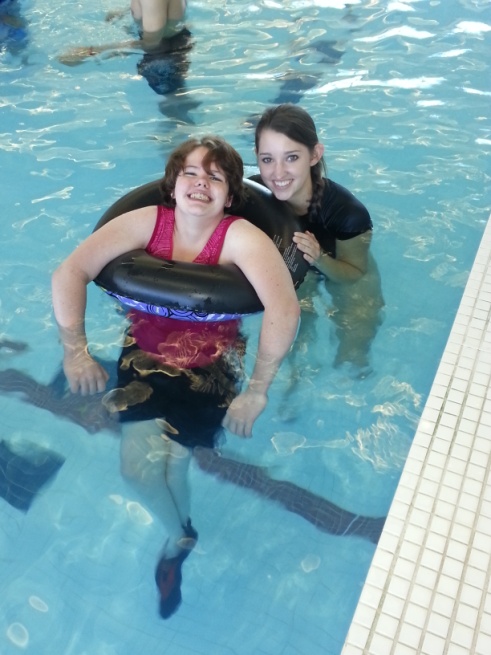 Summer is here and it's the perfect time for a swim! We will be exploring what it is like to swim in a community pool inside. 
This is an opportunity to be out in the public, experiment with different floatation devices and just have a great time while keeping cool. 
Registration
Date: Thursday August 8, 2019       
Time: 1:30 pm – 3:30 pm
Locations: South London Community Pool, 585 Bradley Ave, London ON N5Z 4Z1
Cost: $4.25 for youth 17 and under, $6.00 for youth 18+, to be paid at the swim to SLCP
Register: Online Registration

Download the flyer
Information / Questions:
Difficulty Registering?
Please contact us if you have questions, or require assistance.
Inside the London calling area: 519-685-8700, ext. 53367
Outside the London calling area: Toll Free: 1-866-590-8822, ext. 53367
Questions about this program?
Contact Madison, Karoline or Val at 519-685-8700, ext 53766 or email youth [at] tvcc.on.ca
.