Who is it for?
This program is intended for children 6m - 2.5 yrs who have gross motor, fine motor and/or communication needs.
What is it about?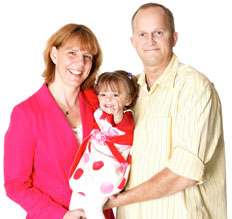 This playgroup will include circle time where we will sing songs and read books, and your child will have the opportunity to play with lots of toys and other infants.  There will be the opportunity to have some therapy suggestions, education, and discussion related to motor development, communication development and play.  You will have the opportunity to talk informally with other parents who are receiving services with Home Visiting Program for Infants and/or Thames Valley Children's Centre. 
Registration
Dates: Mondays, January 13, 20, 27, February 3, 10, 2020 (We encourage you to attend all sessions.)
Time: 9:30 – 11:00 a.m.
Cost: Free
Location: Family Centre White Oaks, 565 Bradley Ave., London, ON (in White Oaks Public School)
Register: Online Registration

Download the flyer

Difficulty Registering?
Please contact us if you have questions, or require assistance.
Inside the London calling area: 519-685-8700, ext. 53367
Outside the London calling area: Toll Free: 1-866-590-8822, ext. 53367