Who is this for?
This participation group is intended for school age kids, 4-10 yrs, who are TVCC clients (or eligible to become a TVCC client), and their parent/caregiver and siblings, who reside within Elgin-Middlesex-Oxford, Grey-Bruce, and Huron-Perth counties.
What is this about?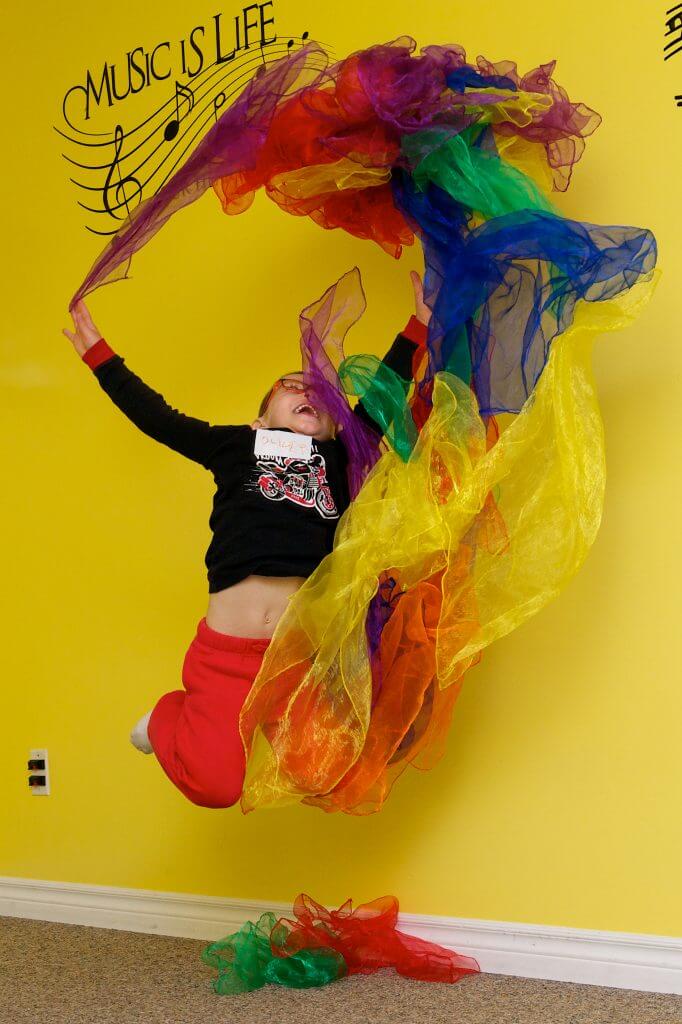 C.L.A.P. with Claire is a music program that encourages humans to Create, Learn And Play. VirtualCLAP Music and Rhythm is a parent/child interactive Zoom program that allows children with special needs and their siblings to develop a love of music while spending quality time with their parents.
Together with your children, we will practice problem-solving skills, gross motor skills, fine motor skills and cooperation during a C.L.A.P. class. Each week we will focus on instruments that can be made from materials you find around your home. We will engage in creative movement, rhythm exercises and explore songs that help children and parents alike foster a love of music of all kinds, and have fun while doing it.
Since music is a universal language, creating a variety of responses and expressions from anyone who experiences it, C.L.A.P. TVCC's VirtualCLAP will provide an atmosphere of positive socialization, stimulation, interaction and great memories.
This program is open to clients of TVCC or those eligible to become a TVCC client and live in our geographical area. This is a partnership program with C.L.A.P with Claire and registration information will be shared with both organizations.   
Registration
Dates: Tuesdays, August 10, 17, 24, 31, 2021
Time: 10:00 - 10:45 a.m.
Location: Online Zoom platform
Register: Online registration
Cost: $20.00 family rate (covers client, parents, siblings) Paid directly to C.L.A.P. with Claire
PILOT CLASS: Wednesday July 14th, 10am - 10:45 a.m. Join us for preview class to allow you and your children to try a VirtualCLAP class so you know what to expect from the weekly classes running in August! To receive the Zoom coordinates for the free pilot class, please go to https://www.clapwithclaire.com/programs/pilotvirtualclaptvcc/.

Information / Questions:
Please contact Sasha Chircoski, TVCC Therapeutic Recreation, 519-685-8700 ext 53396 or sasha.chircoski [at] tvcc.on.ca if you have any program related questions.
This group will be facilitated on the ZOOM platform.  Zoom Invitations will be sent out prior to the group. Zoom requires a computer and data. Please ensure that you have enough data on your home plan that you do not go over and incur extra charges.