Who is it for?
This virtual online group is intended for children with autism spectrum disorder (ASD) age 6 - 9 years. 
What is it about?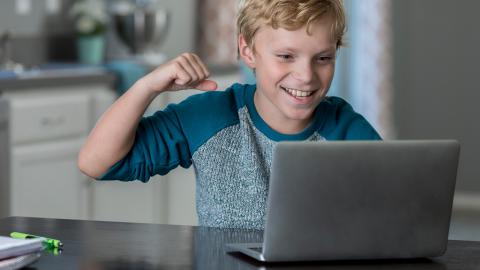 Superflex® is a virtual group, held weekly for children ages 6 - 9 with autism, that will introduce children to self-regulation and social thinking.
Children will learn about a superhero named Superflex® and follow him and the rest of the Unthinkables® as they tackle challenges such as Rock Brain® to help your child better develop social behaviour.
Registration
Dates: Mondays, April 19 - June 28, 2021 (No group on May 24th)
Times: 4:30 p.m. - 5:30 p.m.
Location: Virtual group sessions using Zoom technology
Cost: $750 for 10 sessions
Registration: Contact us by email at abagroups [at] tvcc.on.ca with the title of the group or call 1.866.590.8822, press 1 and ask for group registration
Information / Questions:
If you have questions, please email abagroups [at] tvcc.on.ca.
This group will be facilitated on the ZOOM platform.  Zoom Invitations will be sent out prior to the group. Zoom requires a computer and data. Please ensure that you have enough data on your home plan that you do not go over and incur extra charges.