Who is it for?
This program is intended for youth, with disabilities, age 12-21 years, who use Augmentative and Alternate Communication (AAC)

What is it about?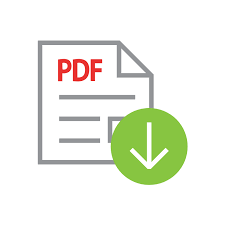 Download Flyer
Summer Surprise is a community-based recreation program for youth, with disabilities aged 12-21 years who use augmentative and alternative communication (AAC).
The program emphasizes fun and laughter through a variety of activities such as music, swimming, crafts and special events.  Therapists from TVCC will support augmentative communication and enhance literacy skills for campers the week of July 15 – 19, 2019 ONLY. No other weeks are supported (Camp runs from July 2-August 23, 2019). This is a partnership program with The City of London.
Registration
Date: July 15 – 19, 2019 *TVCC has limited spots reserved for TVCC AAC users during this week only
Time: 9:00 a.m. – 4:00 p.m.
Location: Carling Heights Optimist Community Centre, 656 Elizabeth Street, London, ON N5Y 6L3
Cost: $161 per person with credit card or by cheque at any of the several community centre service locations.
Register: Registration starts on Feb 11th online at www.London.ca/spectrum or call the Spectrum registration line at 519-661-5575 and use code "315173". Financial support may be available through The City of London's Play Your Way Fund. Spaces are limited so register early.
Information / Questions:
Staff to camper ratio is 1:3.  If you require 1:1 care, you must provide the attendant. Before or After Care available for $32 or both for $47.  For program related questions, please call Maria Trumpp, Communicative Disorders Assistant at 519-685-8700, ext.53701 or Jessica Kay, Speech Language Pathologist at ext. 53732.  

Difficulty Registering?
Please contact us if you have questions, or require assistance.
Inside the London calling area: 519-685-8700, ext. 53367
Outside the London calling area: Toll Free: 1-866-590-8822, ext. 53367