Who is this for?
This program is intended for children with special needs (6months - 2.5 years) and their Families.  
What is this about?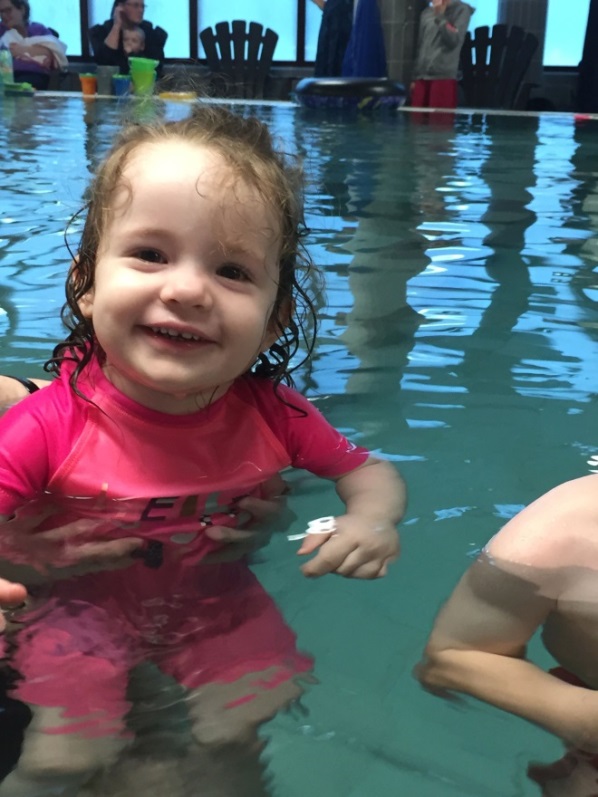 Babies and toddlers with special needs can explore swimming in a supportive group environment in TVCC's therapeutic pool. Participants will enjoy water experiences including group songs, games, handling positions, swim skills and explore water floatation devices while playing and socializing with peers. For our final swim session, we will be visiting the South London Community pool to participate as a group.  Parents/caregivers MUST accompany their child in the water.
Registration
Dates:    Tuesdays; April 21, 28, May 5, 19, 26, June 2, 2020 (No class on May 12th)
Thames Valley Children's Centre (779 Base Line Road East, London)
Date:        April 21, 28, May 5, 19, 26, 2020
Time:        10:00 – 10:45 am
Cost:        LHSC Visitor Lot #7 at $4.00/hr, $12 daily maximum. Visa, MC and cash are accepted.
South London Community pool (585 Bradley Avenue, London)
Date:         June 2, 2020
Time:         10:00 – 11:00 am
Cost:         $4.25 per child          
Register:    Online registration

Download the flyer
Information / Questions:
A Recreation Therapist from TVCC will call you to explore your child's strengths/abilities, share information about the program and confirm your attendance. Please contact Sasha Chircoski, TVCC Therapeutic Recreation, 519-685-8700 ext 53396 or sasha.chircoski [at] tvcc.on.ca if you have any program related questions.
Difficulty Registering?
Please contact us if you have questions, or require assistance.
Inside the London calling area: 519-685-8700, ext. 53367
Outside the London calling area: Toll Free: 1-866-590-8822, ext. 53367