For children/youth with special needs, 8-18 yrs, who can wear a bike helmet; sidestep to both directions; walk without aids; follow direction in a group; attend all 5 sessions & have a minimum of a 50.8 cm (20") inseam.
What to Expect

iCan Bike uses adapted bicycles, a specialized instructional program and trained staff to enable individuals with disabilities to learn to ride a conventional two-wheel bicycle.
Riders attend one 75 minute session each day for five consecutive days where they learn to ride while accompanied and encouraged by volunteer "spotters".
Over the course of the week we continually adjust the bikes' stability in an effort to challenge riders' balance as they gradually discover the skill and joy of riding. Success in learning to ride a bicycle is a major milestone in anyone's life.
When learning has been a struggle, the accomplishment and its impact is much greater. We observe that learning to ride a bicycle infuses the rider with confidence and an improved self-image that has a positive ripple effect into many other aspects of their lives.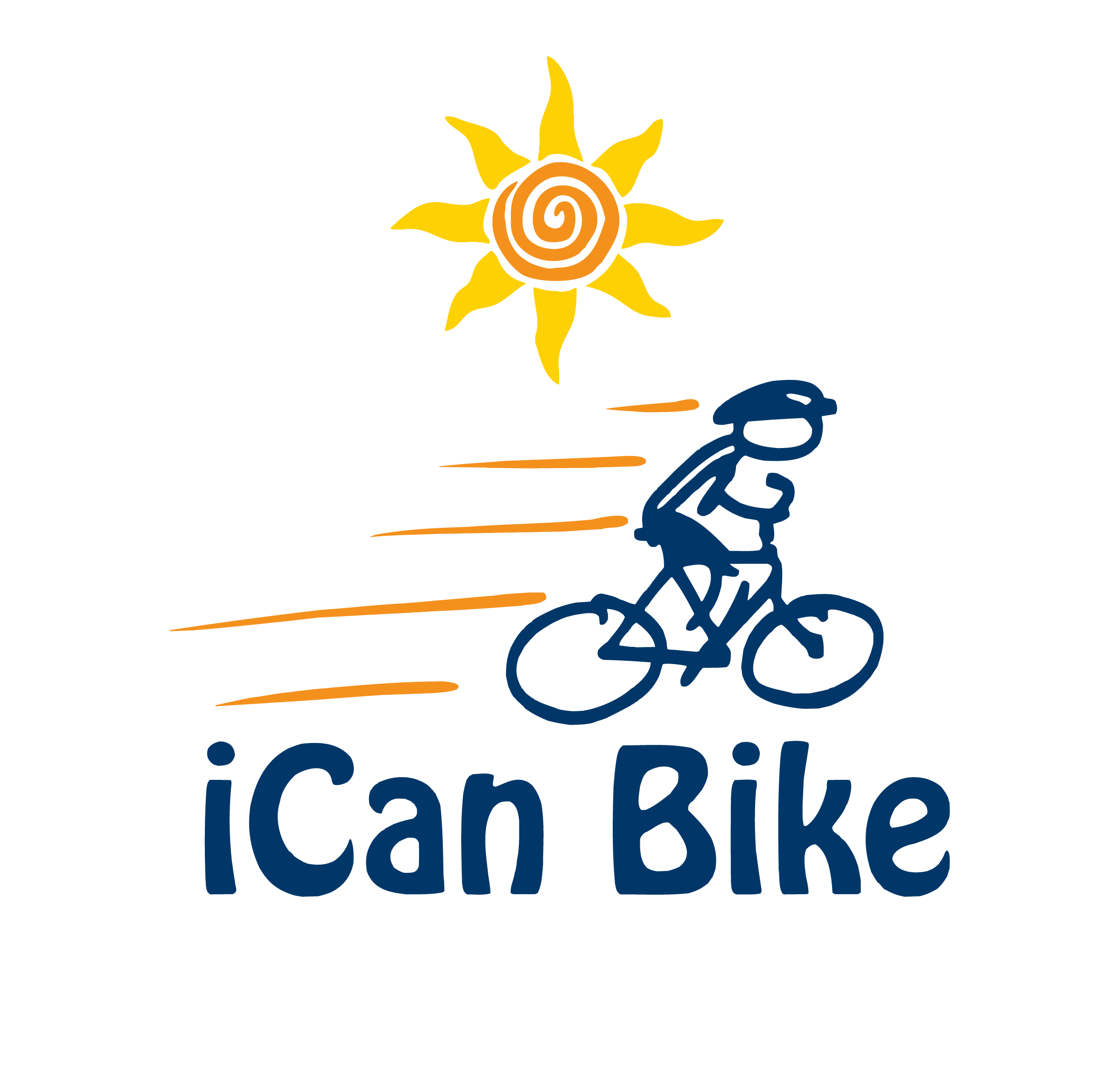 Registration
Dates:  Monday - Friday; July 10 - 14, 2023 
(Parent  Orientation: Sunday  July 9th, 4 - 5 p.m.)
Times: 75 minute session daily (8:30 a.m., 10:05 a.m., 11:40 a.m., 2:00 p.m., 3:35 p.m.)
Place:  Stronach Recreation Centre, 1221 Sandford, London, Ontario (Pad A and parking lot)
Cost:  $200.00 per child/youth. Upon final confirmation you will be contacted with payment instructions.
PRE-register: at https://TVCCiCanBike2023.eventbrite.ca 
This step is an expression of interest in the program, pending an interview with a clinician, to ensure the appropriateness of the program for your child/youth.
For More Information
If you have any questions about the program contact the team at icanbike [at] tvcc.on.ca. If you cannot register online, please contact Carrie at register [at] tvcc.on.ca or 519-953-5445.
VOLUNTEER OPPORTUNITIES for this event are available by contacting Amanda Giorgini, Volunteer Coordinator, TVCC at 519.685.8700, ext 53452 or Amanda.Giorgini [at] tvcc.on.ca.