Who is this for?
This program is intended for children with special needs (18 m - 3 years) and their families.

What is this about?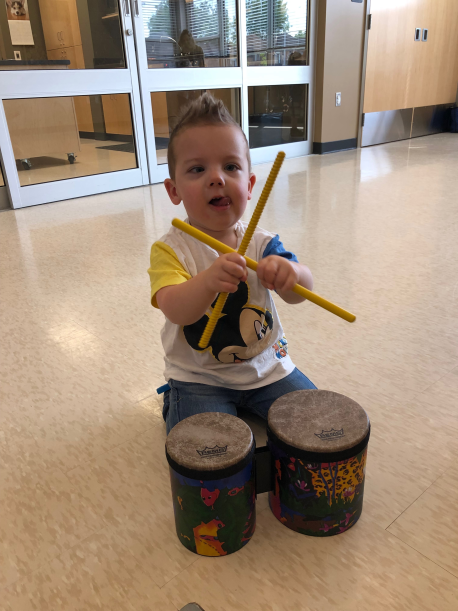 Mini Music is a fun, interactive program for children with special needs and their parent/caregiver. Music can have power and meaning beyond words and supports children's early learning. Join us for music and movement activities including traditional rhymes, songs, musical stories while also exploring instruments and musical props.  Come share the special language of music through a variety of media and gain ideas to enhance music in the home. This is a play based program with supportive TVCC therapists and Family Centre Westmount facilitators.
*Stay for an extra 30 minutes after the program and enjoy some free play activities in the playroom lead by La Ribambelle (French Language).
Registration
Dates: Wednesdays; May 6, 13, 20, 27 and June 3, 2020
Time: 10:15 - 10:45 pm
Location: Family Centre Westmount, 1019 Viscount Rd, London, ON
Register: Online registration
Cost: None
Parking: Available onsite

Download the flyer
Information / Questions:
Please contact Sasha Chircoski, TVCC Therapeutic Recreation, 519-685-8700 ext 53396 or sasha.chircoski [at] tvcc.on.ca if you have any program related questions.
Difficulty Registering?
Please contact us if you have questions, or require assistance.
Inside the London calling area: 519-685-8700, ext. 53367
Outside the London calling area: Toll Free: 1-866-590-8822, ext. 53367