Who is this for?
This program is intended for children/youth with disabilities, age 8 years or older who would like to learn how to independently ride a two-wheel bicycle.

What is this about?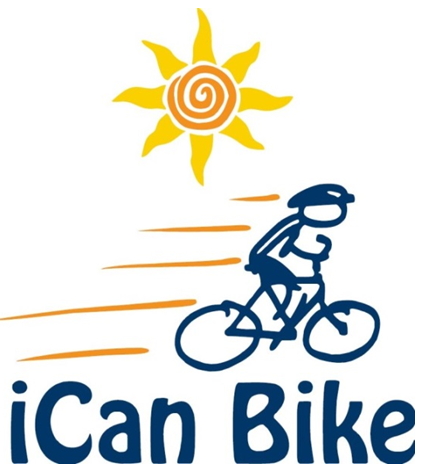 The iCan Bike program is designed to help children and youth with special needs achieve an important life milestone.
Learn to ride a two-wheeled bike with the iCan Bike program. www.icanshine.org.
The iCan Bike program is an intensive skill-development program that focuses on learning to balance on a bike with the goal of riding a two-wheeler independently. The program uses unique adapted bicycles to help participants gain the skills and confidence they need to gradually transition to a regular two wheeled bicycle. Participants will transition to their own bike during the week. Participants and caregivers attend the same session for 75 minutes each day for five days.
There are specific requirements for participation in the iCan Bike program. These criteria are important as they will help ensure success in achieving the goal of riding a two-wheeler independently. Requirements include: be able and willing to wear a bike helmet for the duration of the program, be able to sidestep to both directions, be able to walk without an assistive device, have inseam of at least 20", weigh no more than 220 pounds, and be able to follow direction in a group setting. http://icanshine.org/our-employees/video-library/
Riding a bike is a fun childhood activity with family and friends. Thames Valley Children's Centre offers a range of bike services tailored to the skills and abilities of your son or daughter with special needs. Contact a Recreation Therapist tr [at] tvcc.on.ca or 519-685-8700 ext 53374 if you have questions about what bike service might be the best fit for you and your family.
Registration
Date: July 13 - 17, 2020
Time: 1 hour apts, between 8:30am - 5:00pm each day
Location: Stronach Recreation Centre, 1221 Sandford, London, ON
Register: Please contact Karen Faragher at 519-566-3364 or karen.faragher [at] tvcc.on.ca
Cost: $200
Parking: onsite

Download the flyer
Information / Questions:
If you have any questions or are looking for more details about this program, please contact Karen Faragher, Recreation Therapist at karen.faragher [at] tvcc.on.ca or 519-566-3364
Difficulty Registering?
Please contact us if you have questions, or require assistance.
Inside the London calling area: 519-685-8700, ext. 53367
Outside the London calling area: Toll Free: 1-866-590-8822, ext. 53367