Going to school for the first time is a family experience!
Who is it for?
This virtual interactive workshop series is designed for children with special needs who are TVCC clients, 3-6 years of age, entering kindergarten/grade one and their parents and caregivers.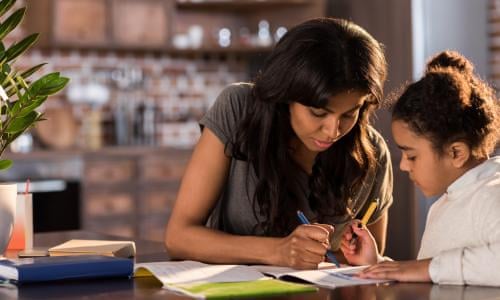 What is it about?
This virtual workshop prepares families of children with special needs transitioning into kindergarten or grade one. Each online Zoom session will include current information, expert guest speakers and opportunities to network with other families and TVCC parent mentors.
Monday: "Getting To Know Your Child" Children and parents can do a short fun activity together. Parents will then explore a variety of tools to use in school meetings: how to introduce and share information about their child, programming goals, supports and strategies (for example "All About Me".)
Tuesday:  "Introducing Your Child to School" Children and parents can enjoy a Kid's On the Block puppet show and see how they promote ability awareness in schools. A TVCC Clinical Coordinator will provide information about how to access school based therapy services.
Wednesday: "Including Your Child at School" Children and parents can enjoy a short story or video and learn about the kindergarten classroom and school processes from TVDSB and LDCSB presenters. Learn effective strategies in working with your child's school and navigating the school system.
Thursday:  "Positive Networking & Making Connections" Children and parents can enjoy a virtual family campfire with Therapeutic Recreation, Autism Behaviour Service and a member of our social work team who will share programs, resources, community supports and services including funding options.    
Registration
Please choose the date/time below to register online for this free workshop series:
Monday - Thursday, July 5-8, 2021, 10:00 – 11:30 a.m.
or
Monday - Thursday, July 12-15, 2021, 6:30-8:00 p.m.
Information / Questions:
Difficulty Registering?
Please contact register [at] tvcc.on.ca  or call 519-953-5445, ext 53367 if you have questions, or require assistance.