Who is it for?
For parents/caregivers of children/youth with autism, who are registered with the Ontario Autism Program.
What is it about?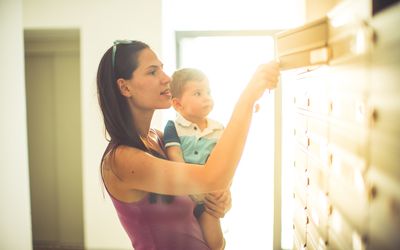 Sign up today for the Autism Mail Club!
You will receive a free resource in the mail each month during June, July, and August, 2021.
Back by popular demand, we are repeating the resources included in the  first round of Mail Club:
Month 1 - First/Then Board
Month 2 - Transition Objects
Month 3 - Countdown Board.
Along with the resource, you will receive a handout and a 30-minute consult to help you use it with your child/youth.
Consults will be booked when you register and will be available the first two weeks of each month for the resource sent the previous month (e.g., consult at the start of July for the June resource).
** Stay tuned for a second set of resources to be announced soon!
Registration
Dates: June - August, 2021; July 5, 6, 7, 8, 14, or 16 for consults
Times: 30 min consultations booked between 9:30 a.m. - 7:00 p.m. (Only choose one)
Location: Receive items in the mail, then follow up with a Family & Community Consultant by phone or Zoom.
Cost: Free with an Ontario Autism Program Client Information Reference Number
Register: Online registration.  Deadline to register is June 18, 2021 (to receive all three months of mailings.)
Additional Information/Questions?
For more information, or if you have problems registering, please contact register [at] tvcc.on.ca or call 519-953-5445, ext 53367.
Consultations will be by phone or Zoom.  If you choose a Zoom consultation, you will receive the coordinates by email prior to your appointment. Zoom requires a computer and data. Please ensure that you have enough data on your home plan that you do not go over and incur extra charges.