Who is it for? 
This program is intended youth living with disabilities, ages 12 - 21 yrs old.
What is it about?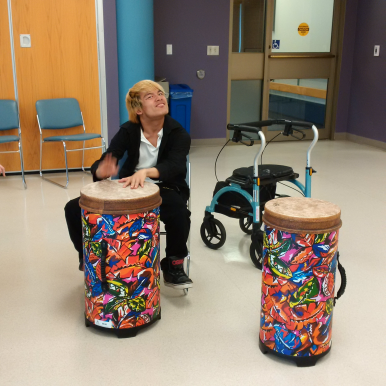 Music is such a big part of life. So many people have the ability to play an instrument and they all have very different ways of doing so. Did you know someone who is unable to use their hands can play their instrument with their head?
This event will highlight the many unique ways of playing an instrument, give you the opportunity to find your inner rock star and will highlight past and current youth's musical abilities and passions.

Registration
Date: Wednesday, July 10, 2019                
Time: 1:00 pm – 3:00 pm
Locations: Thames Valley Children's Centre, 779 Baseline Road East, London, ON
Cost: Free
Register: Online registration

Download the flyer