Thames Valley Children's Centre values the many partners with whom we work so closely. Here are a few.

The Ontario Association of Children's Rehabilitation Centres represents 21 Children's Treatment Centres (CTC) across Ontario including Thames Valley Children's Centre. They are a non-profit, independent organization with the following key functions:
Supporting CTCs in the development of the CTC system and its best practices so as to improve outcomes.
Influencing government and other external stakeholders within the wider service system to further enhance the service of the CTC system.
Influencing policy to encourage opportunities for current and potential CTC clients to participate to their full potential in local communities.
Providing a forum for CTC collaboration and communication.
Ensuring that client and family input and perspectives are reflected in the development of policy and position.
Coordinating the creation and sharing of data and information in support of these functions.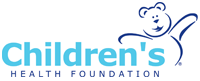 Children's Health Foundation is dedicated to raising and granting funds to support Children's Hospital at London Health Sciences Centre, Thames Valley Children's Centre and Children's Health Research Institute. Since 1922, funds raised have helped deliver exceptional care and support for children and their families by providing specialized paediatric care, equipment, education programs, therapy, rehabilitation services and research. To learn more about how you can positively impact the health of children, youth and their families, please visit www.childhealth.ca. 

London's Child and Youth Network (CYN) is made up of more than 125 agencies and experts dedicated to doing what's best for our children, youth and families.  Working together, the CYN is changing the way services are delivered, making it easier for children, youth and families to get the services they need, when they need them. 
Thames Valley Children's Centre Auxiliary
In 1947, a group of women who called themselves Rotary Anns, worked in the children's hospital providing hands on assistance to children with special needs. In 1949, this group of dedicated volunteers went on to provide summer camp services for children with polio.
Realizing that kids with special needs required local support all year round, they soon activated others.  Thames Valley Children's Centre (at that time we were known as "The Crippled Children's Treatment Centre") was established as a result. The Rotary Anns formed the Women's Auxiliary and continued working with the children at the Centre as caregivers.